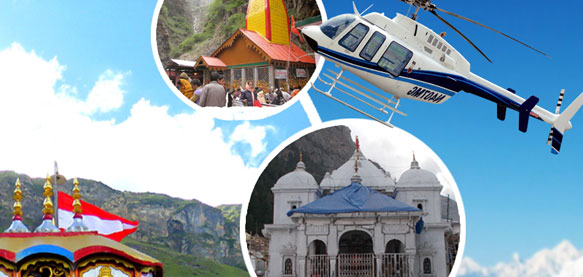 02 Days Chardham Yatra by Helicopter
Duration : 01 Nights / 02 Days
Destination Covered : Yamunotri-Gangotri-Kedarnath-Badrinath
Price : 1,50,000/- per person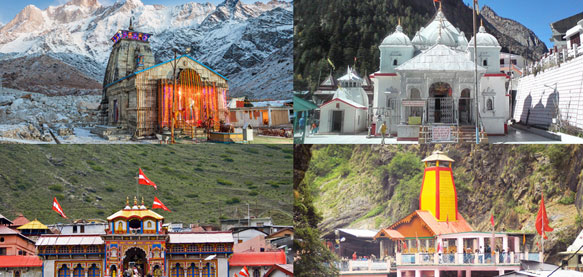 05 Days Chardham Yatra by Helicopter
Duration : 04 Nights / 05 Days
Destination Covered : Yamunotri-Gangotri-Kedarnath-Badrinath
Price : 1,83,000/- per person
Guest Diary
Check out what the people have to say regarding their memorable holiday in India. Hear it from the people themselves and make your plans accordingly.
Best and Pocket friendly Accommodation Service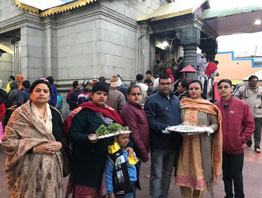 Rita-Mata-Ji
I feel so fortunate that me and my family had the opportunity to go for this prestigious Char Dham Yatra by helicopter. We opted for the 5 days and 4 nights of helicopter journey as it suited our plans of having the Darshan and were also interested in sightseeing of nearby places. Our helicopter journey was started from Dehradun and it was so fun and the views were amazing. I will definitely thank Mr Pilot for the hard work they put in to provide comfortable journey with pocket friendly accommodation and of course the food was delicious. We made our booking very early so we were lucky to book the tickets ASAP.
Date of Travel : June 2019
Places Visited : Kedarnath, Badrinath, Gangotri, Yamunotri
Travelled With : Family
Well Organized Tour with Reliable Helicopter Services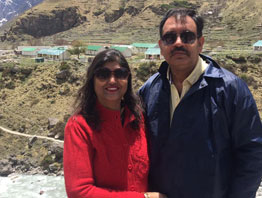 Dharmender Sharma
Om Namah Shivaya! Me and my husband live in South Africa and we were in India to visit our family and we opted for this 5 days and 4 nights of helicopter Yatra to Char Dham from Mr Pilot while we were searching for good and most importantly reliable helicopter service companies for this purpose. Needless to say our journey was so well organised and I would also like to extend my special thanks to our tour representative who made immediate changes regarding our hotel. I am happily going back with a lot of memories and of course the blessings of the lord. Thank you Mr Pilot.
Date of Travel : May 2019
Places Visited : Kedarnath, Badrinath, Gangotri, Yamunotri
Travelled With : Husband
Amazing and Comfortable Journey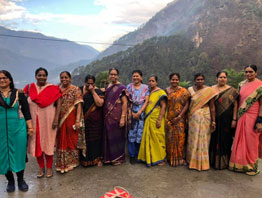 Prabhakar Reddy
We took this ultimate journey via the mode of helicopter. Me and my family consist of my husband and 2 kids (7 yrs and 10 yrs). I was so worried because I read in places that kids should not go for this and it was one of my main reasons for choosing the helicopter way. It was also a fun experience since I had wanted to do this since a very long time. We were taken to all the temples of Char Dham of Kedarnath, Badrinath, Gangotri and Yamunotri along with some amazing sightseeing which my kids enjoyed. The journey was comfortable and our representative was very friendly and cooperated with us. Thanks a lot for this.
Date of Travel : July 2019
Places Visited : Kedarnath, Badrinath, Gangotri, Yamunotri
Travelled With : Family
Most Exhilarating trip of My Life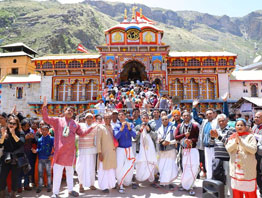 Ranjana Sen
The Char Dham Yatra of 5 days and 4 nights was a boon to us. We were looking for a very good and capable helicopter service provider for sacred journeys. We went in the month of June and just like the weather our trip was also very pleasant. We started our trip from Dehradun and our sightseeing was filled with fun and adventure. This was one of the most exhilarating trips I had ever taken with my family. I would like to thank Mr Pilot for all the services that were provided to us including stay and food facilities and constant customer care support.
Date of Travel : August 2019
Places Visited : Kedarnath, Badrinath, Gangotri, Yamunotri
Travelled With : Family
How to Reach
Our Char Dham Yatra by helicopter journey starts from the Sahastradhara helipad in Dehradun. So, one needs to reach Dehradun and if you have never been to Dehradun earlier then check out below:
By Air
Jolly Grant Airport in Dehradun is the nearest airport where you can land to continue your journey. After reaching Dehradun Airport you can board a taxi to reach your hotel. It is advised to everyone to reach Dehradun one night before the journey as charters start flying early morning around 7 am.
By Rail
Uttarakhand owns various railway stations and Dehradun Railway Station, Rishikesh Railway Station, and Haridwar Railway Station are the three major railway stations where you can get down and lace up your shoes for the onward aerial journey.
By Road
The cities are well-connected to other major cities in the state. These roads are well-maintained and various buses run in this state regularly.
Best Time To Visit
It is known to everyone that this is an annual journey and these holy shrines are not opened throughout the year. So, one needs to know what is the best time to cover these holy shrines out of those 6 months when the Dhams are opened.
Summer Season
Summer is considered to be the best month to cover this holy Yatra as during this period the weather is quite pleasing and favourable where the temperature ranges between 7 degrees Celsius and 20 degrees Celsius. Also, the gates of these shrines are opened either in the last week of April or in the first week of May.
Winter Season
With the commencement of the winter months, the region starts receiving snowfall and this makes it pretty difficult to access the holy shrines falling en-route the circuit. The sky gets covered with dark clouds and so it becomes difficult for flying and even you cannot reach the pilgrimages by railways or roadways due to excessive snowfall and this is the reason that why Char Dham is an annual pilgrimage.
Monsoon Season
After the shrines get opened for Darshan, the pilgrimages are always crowded with devotees but as soon the monsoon starts knocking at the door number of pilgrims starts decreasing and the helicopter services are also closed during these months. The regions are pretty prone to landslides and this makes the Yatra less crowded in the monsoon months.
Most preferred time to Plan your Visit
Last week of April to June is considered to be the best time to plan your Char Dham visit and then September and October is the other recommended time to schedule your yatra.
Chardham FAQS
Q 1 : How much baggage weight is allowed to be carried on the flight?
Ans : Passengers are requested to carry a minimum of 5 kg. luggage and this is why you are requested to carry only the required necessities with you. A medical kit must be a part of your luggage. Be informed that this baggage restriction is limited as per the safety measures of flight.
Q 2 : What are the other documents to be carried for the flight?
Ans : Along with your ticket, you need to carry an additional valid ID Proof like Aadhar Card or else you won't be allowed to continue your journey.
Q 3 : Is a medical certificate compulsory for this aerial journey?
Ans : Being located on higher altitudes, one needs to be physically fit and for this, you need to show your verified medical fitness certificates for the higher altitude travel.
Q 4 : What age of children is negotiated with ticket booking?
Ans : All the children who are above 2 years of age need to buy a full ticket. Also, you need to know that there are different and special provisions for senior citizens and also for the children but yes you need to mention it in advance at the time of booking.
Cancellation
Cancelation/ Refund Policy
In case you are willing to cancel your booking then be ready to pay the following charges:
Up to 30 prior to your journey- if the cancelation is done 30 days before the journey then 30% of your ticket amount will be deducted and 70% will be refunded to you.
Up to 20 days before the journey- only 50% of the amount will be refunded back.
Less than 10 days prior to the journey- As you are very late for the cancelation so there will be no refund.
In the case of "no show"- no refund.
Trip Highlights
Visiting the holy shrine of Goddess Yamuna and then Goddess Ganga on the first day of your trip and also the nearby attractions (if time allows).
Covering the holy sites of Kedarnath and then concluding this pious journey with a visit to Badrinath.
Visiting the nearby attractions like Mana Village and Vyas Cave.
Taking a holy dip into the rivers and the hot thermal spring.